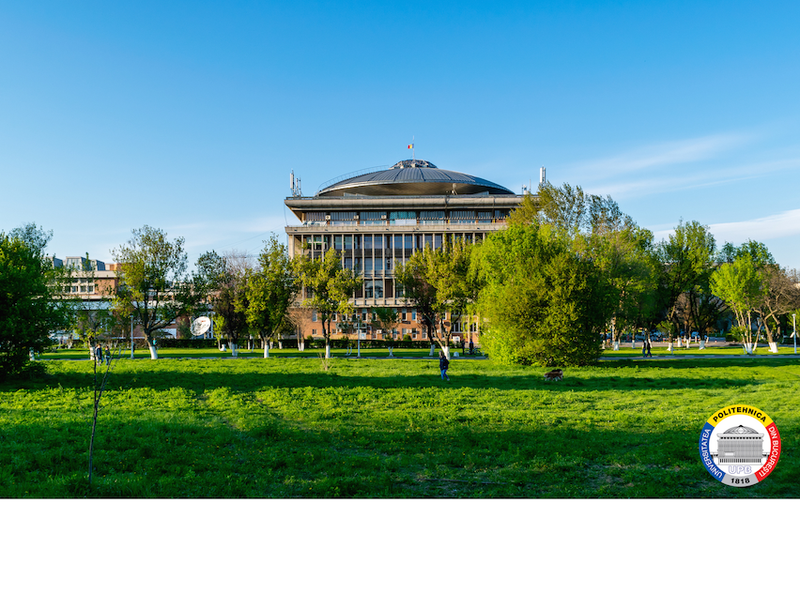 University Politehnica of Bucharest, Romania EU
26-28 November 2020
4th International Conference
POLCOM
Progress on Polymers and Composites Products and Manufacturing Technologies
The International Conference on Design and Technologies for Polymeric and Composite Products
is organized by University Politehnica of Bucharest, Industrial Engineering and Robotics Faculty, Manufacturing Engineering Department, Romania and by the University of Campania "Luigi Vanvitelli" - Department of Engineering, Italy.
The conference is a dynamic scientific event to bring together academics from around the world. Materials science, product technologies, mechanical design, mechatronics and intelligent technologies are at the heart of the conference, always looking to innovative research paths.
In this edition great attention will be paid to the theme of Additive Manufacturing, Polcom will be a forum for discussion on Additive Manufacturing, including its application in industry and the big environmental impact of such new manufacturing technologies.
Polcom conference include sessions on various topics and provide opportunities for exchanging ideas and opinions on both fundamental science and industry-relevant subjects.
Advanced polymeric and composite materials
New frontiers in Additive Manufacturing (details)
Processing of plastics, elastomers and composite materials
Modelling, simulation and structural design of polymeric and composite products
Technologies for polymeric and composite products
Lightweight and surface products with polymeric and composite materials
Smart technologies and mechatronic tools for smart advanced material applications
Industrial management of polymeric and composite products
POLCOM for Additive Manufacturing
Additive Design & Engineering
AM Process- and Quality Control
Systems & Equipments for MAM
POLCOM for Additive Manufacturing
Important dates:
15th April 2020, start registration
15th June 2020, abstract submission deadline
30th June 2020, notification of abstract acceptance
31st August 2020, paper submission deadline
15th September 2020, notification of paper acceptance
30th September 2020, early registration deadline
EU alert
The global health situation cannot stop the world of scientific research! The conference will take place only according to the guidelines and directives of the European Union. The Organizing Committee will take all necessary measures to ensure the safety of the Delegates. Keep calm!
Accommodation
Hotel IBIS BUCHAREST Gare de Nord ★★★
Special fares for Polcom Conference delegates! (Click here)

Please do not perform any reservation before September!
POLCOM Auto
International exhibition of polymeric & composites automotive products.
The conference sessions will be held at:
University POLITEHNICA of Bucharest, Romania EU
Faculty of Industrial Engineering and Robotics